Mold Remediation
We follow strict EPA guidelines while performing all mold/microbial remediation project. We can identify and decontaminate, from wipe-downs to tear-outs. EnviroBate is capable of handling the largest mold project such as the variety of hotel remediations we have successfully completed for customers.
We have the best available equipment, processes and our personnel have been remediating issues like yours for decades. We will help you breathe easier as our experienced team walks you through the process in your home or commercial building.
If your home has had water issue that have caused mold to be beyond your ability to remove then call us. We are often brought in to resolve the tougher mold issues. We will provide consultative services and give you a proposal to remediate your mold issues the right way.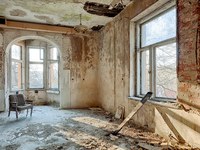 5 Images