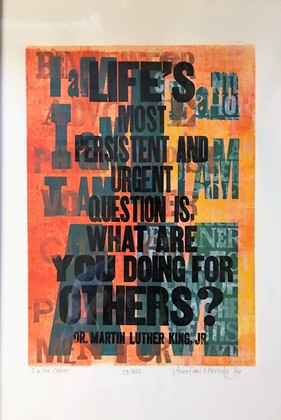 Community
We believe a strong business can only exist in a strong community. We also believe that each of us is responsible for improving our world around us.
This picture is on our wall in the office and is a constant reminder that our purpose is to help others.
As an EnviroBate team, we are proud to be longtime partners with ProAct. ProAct has done a terrific job of providing support for our document management systems while helping dozens of individuals transition back into the workforce.
EnviroBate employees invest our time, talents and resources in dozens of community and nonprofit organizations. The following is a representative list:
ProAct
Minneapolis-based Centro (serving Latino families)
Babe Ruth Youth Baseball
Hats & Mittens
St. Jude Children's Research Hospital
Minneapolis Public Schools
Multiple Sclerosis (MS) Society
Special Olympics
Greater Twin Cities United Way
USA Youth Hockey
World Wildlife Fund