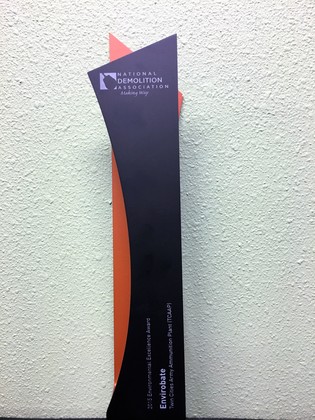 EnviroBate receives award from key customer
EnviroBate is extremely proud to have received an award from such a distinguished customer as Bolander. EnviroBate partnered with Bolander for the renovation of the Twin Cities Army & Ammunition Plant (TCAAP) in Arden Hills, MN. This is a multi-year project addressing environmental and specialty construction work over a large area that will someday be revitalized into a new community.
Bolander is outstanding to work with because of their communication and professional conduct. EnviroBate looks forward to a long a fruitful relationship with them. And we thank them for this recognition.