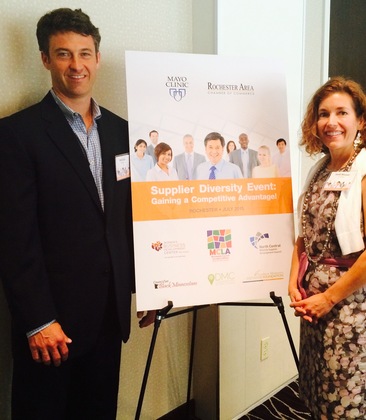 Rochester Supplier Diversity Conference 2014
In July of 2015, Heidi Weaver, EnviroBate CEO, and Mark Zoia, COO, attended the first Supplier Diversity event put on by the Rochester Area Chamber of Commerce and the Mayo Clinic.
The event had excellent speakers from the Chamber, Mayo Clinic and the CEO of Hormel. We were also able to speak to the supplier development leaders at various companies. As a certified woman-owned business we will be able to help these companies meet their diversity goals.
The event motivated us to consider being more active in Rochester.