Heidi Weaver
Title
Majority Owner & CEO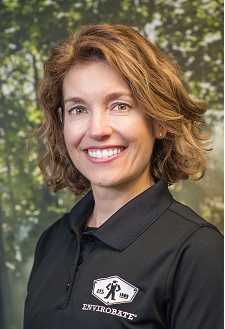 Majority shareholder Heidi Weaver acquired EnviroBate in 2011. Heidi is proud of EnviroBate's legacy of improving indoor air environments in thousands of buildings and homes.
Prior to becoming CEO of EnviroBate, Heidi had 20 years of corporate experience in the communications and corporate philanthropy fields with organizations including Target Corporation, Weber Shandwick and Amoco. On her corporate journey she was responsible for budgets of more than $100 million and teams of more than 20 people.
Heidi graduated from Texas Christian University with majors in journalism and French, and was an NCAA Division I soccer player. Heidi serves on the board of her church and regularly volunteers for a variety of organizations, including Minneapolis Public Schools. Heidi enjoys travel adventures, running and biking the beautiful trails in Minneapolis, and reading with her kids.